Snyder
Avenue
Congregational
Church
3rd & Snyder Avenue
South Philly
​
Sunday Services:
10am Swahili Language Worship
10:30am English/Swahili Worship Service
We are a multi-ethnic, multi-congregational, evangelical church located in South Philadelphia. In addition to our English speaking congregation, SACC currently hosts congregations of Burmese (Karen and Chin), Central American (Spanish), Congolese (African), Laotian, Nepali, and other ethnicities. We are a gospel-centered, Christ-exalting, disciple-making church. ...
MORNING
10:00 am Ray of Hope ​
(Nepali)
10:30 am SACCPhilly
(English + Swahili)
AFTERNOON
12:30 pm Agua de Vida
(Spanish + English)
1:00 pm. Philadelphia Karen
First Baptist Church
(Karen Burmese)
3:30 pm Chin Community
Baptist Church
(Falam Chin)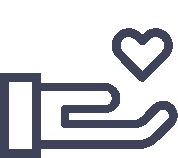 After this I looked, and behold, a great multitude that
no one could number, from every nation, from all tribes and peoples and languages, standing before the throne and before the Lamb,
clothed in white robes, with palm branches in their hands, and
crying out with a loud voice, "Salvation belongs to our God
who sits on the throne, and to the Lamb!"